Ireland's National Forest Inventory
From:
Department of Agriculture, Food and the Marine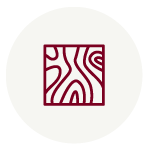 Coverage
2km x 2km forest plots for a national estimate of volume This grid density equates to 17,423 points nationally, each representing approximately 400 ha. Each circular NFI sample plot measures 25.24 metres (m) in diameter, comprising 500 m². Information used is forest area and species composition, growing stock volume, biodiversity, health, and carbon content; for the entire national forest estate.
Additional Info
| Field | Value |
| --- | --- |
| Sector | Agriculture |
| Dataset Coverage | 2km x 2km forest plots for a national estimate of volume This grid density equates to 17,423 points nationally, each representing approximately 400 ha. Each circular NFI sample plot measures 25.24 metres (m) in diameter, comprising 500 m². Information used is forest area and species composition, growing stock volume, biodiversity, health, and carbon content; for the entire national forest estate. |
| Primary Identifier | Plot ID (internal) |
| Personal Data | No |
| Sensitive Personal Data | No |
| Business Data | Yes |
| Spatial Data | Yes |
| Data Sharing | Yes |
| API Available | No |
| Open Data | No |
| Open Data Portal Link | |
| Update frequency | Other |
| Contact Point | |
| Contact Phone | |
| Contact Email | |
| Is a Protected dataset | |
| The Protected Dataset contact email | |
| The conditions for re-use of the dataset | |
| The rights to access this data | |
| Licenses | |
| | |