Forest Statistics 2019
From:
Department of Agriculture, Food and the Marine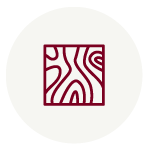 Coverage
National statistics on forest area and forest ownership, tree species composition, age structure of the forest estate. The NFI defines forests as land with a minimum area of 0.1 ha under stands of trees 5m or higher, having a minimum width of 20m and a canopy cover of 20% or more within the forest boundary; or trees able to reach these thresholds in situ. The dataset comprises forest area by County and Forest Area in ha.
Additional Info
| Field | Value |
| --- | --- |
| Sector | Agriculture |
| Dataset Coverage | National statistics on forest area and forest ownership, tree species composition, age structure of the forest estate. The NFI defines forests as land with a minimum area of 0.1 ha under stands of trees 5m or higher, having a minimum width of 20m and a canopy cover of 20% or more within the forest boundary; or trees able to reach these thresholds in situ. The dataset comprises forest area by County and Forest Area in ha. |
| Primary Identifier | Stand ID (internal) |
| Personal Data | No |
| Sensitive Personal Data | No |
| Business Data | No |
| Spatial Data | Yes |
| Data Sharing | No |
| API Available | No |
| Open Data | No |
| Open Data Portal Link | |
| Update frequency | Annually |
| Contact Point | |
| Contact Phone | |
| Contact Email | |
| Is a Protected dataset | |
| The Protected Dataset contact email | |
| The conditions for re-use of the dataset | |
| The rights to access this data | |
| Licenses | |
| | |