Mortgage Arrears Statistics
From:
Central Bank of Ireland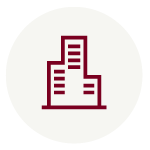 Coverage
The Mortgage Arrears Data detail quarterly developments in the number and value of mortgages in arrears, restructured mortgages, repossessed properties, for principal residences and buy-to-let properties. The reporting population includes credit institutions, non-credit institutions and non-resident mortgage providers. the data are produced under high quality statistical standards.
Additional Info
| Field | Value |
| --- | --- |
| Sector | Business |
| Dataset Coverage | The Mortgage Arrears Data detail quarterly developments in the number and value of mortgages in arrears, restructured mortgages, repossessed properties, for principal residences and buy-to-let properties. The reporting population includes credit institutions, non-credit institutions and non-resident mortgage providers. the data are produced under high quality statistical standards. |
| Primary Identifier | Institution Code |
| Personal Data | Yes |
| Sensitive Personal Data | No |
| Business Data | Yes |
| Spatial Data | No |
| Data Sharing | No |
| API Available | No |
| Open Data | Yes |
| Open Data Portal Link | https://www.centralbank.ie/statistics/data-and-analysis/credit-and-banking-statistics/mortgage-arrears |
| Update frequency | Quarterly |
| Contact Point | |
| Contact Phone | |
| Contact Email | |
| Is a Protected dataset | |
| The Protected Dataset contact email | |
| The conditions for re-use of the dataset | |
| The rights to access this data | |
| Eircode | |
| Licenses | |