National Ambient Air Quality Sites
From:
Environment Protection Agency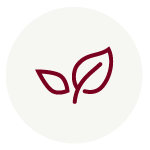 Coverage
The individual monitoring points were first included on static maps from 2008 to 2012. The monitoring points have been set up in accordance with Air Quality Regulations 2011 (SI 180 of 2011) and Arsenic, Cadmium, Mercury, Nickel and Polycylic Aromatic Hydrocarbons in Ambient Air Regulations (SI 58 of 2009). Spatial Accuracy: sampling point coordinates are taken from Ordnance Survey Ireland maps.
Additional Info
| Field | Value |
| --- | --- |
| Sector | Environment |
| Dataset Coverage | The individual monitoring points were first included on static maps from 2008 to 2012. The monitoring points have been set up in accordance with Air Quality Regulations 2011 (SI 180 of 2011) and Arsenic, Cadmium, Mercury, Nickel and Polycylic Aromatic Hydrocarbons in Ambient Air Regulations (SI 58 of 2009). Spatial Accuracy: sampling point coordinates are taken from Ordnance Survey Ireland maps. |
| Primary Identifier | Internal ID |
| Personal Data | No |
| Sensitive Personal Data | No |
| Business Data | No |
| Spatial Data | Yes |
| Data Sharing | No |
| API Available | Yes |
| Open Data | Yes |
| Open Data Portal Link | https://data.gov.ie/dataset/national-ambient-air-quality-sites |
| Update frequency | Other |
| Contact Point | |
| Contact Phone | |
| Contact Email | |
| Is a Protected dataset | |
| The Protected Dataset contact email | |
| The conditions for re-use of the dataset | |
| The rights to access this data | |
| Eircode | |
| Licenses | |